Welcome To Mobile Health Systems Laser Hire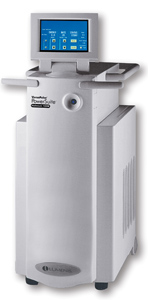 We are the leading mobile surgical company in the UK, providing hospitals with the latest technology through the hire of our Holmium Lasers for Prostate, Stones and Bladder Tumor procedures.

The flexibility that hiring our Holmium Lasers brings allows surgeons to treat patients in their own hospitals, whenever they want, without high initial set up costs or maintenance.

Thousands of patients have now benefited from this access to state of the art Laser equipment delivered to their local hospital along with all associated surgical laser instruments and technical personel required to carry out these laser procedures.



Mobile Health Systems Holumium Laser Hire supplies everything you need for:
Holmium Laser Enucleation or ablation of the Prostate
Laser Lithotripsy – any stones in the urinary tract
Superficial Bladder Carcinomas (LA)
Treat Upper Tract Urothelial Tumours
Urethral Strictures & Bladder Neck Incision
Advantages of Moble Health Systems:
No capital outlay for equipment
No expensive service contracts
Versapulse Holmium Powersuite 100w and 20w
Laser supplied direct to your theatre
Laser fibres supplied
Specialist instrumentation supplied
Protective eyewear supplied
Safety signs provided
Service records for equipment
Generic treatment protocols
Consultation on laser policies
Basic laser safety training where applicable
Certified Application Specialist on site
NICE Approved.
Flexible uretero-renoscope for hire.
Commission requirements for laser safe theatre.
Testimonials
"I have been most fortunate to have been able to work with Mobile Health Systems in my private practice since 2004. The support MHS has given me in establishing and maintaining a high quality HoLEP service has been, and continues to be, outstanding ..." »»
Tev Aho. Consultant Urological Surgeon

"Having started performing laser stone surgery and holmium laser enucleation of the prostate in 2003, I have had a working relationship with Mobile Health Systems Ltd for over five years. In the early stages, the experience of their laser operatives was invaluable in helping me develop my operative technique .." »»
Mark Cynk Consultant Urologist Kent & Sussex NHS Trust
News & Articles